Hi, I'm Hanns Porr and I run HPorr.com; I am a Drupal expert, Drupal developer and programmer, and work as a Drupal freelancer.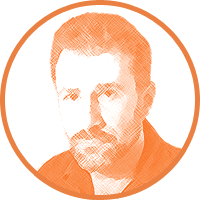 I create awesome Drupal websites, and hope to do this also for you. When I work on a site, I use Hanns++, which is, well, me (Hanns) plus all my 25+ year experience, plus all that software magic a good Drupal developer knows to use.
For me it all started some time ago, even before there was something called the internet, let alone Drupal... Back then, I saw a TV program about 3D computer animation and I really got into it; I studied it and even worked at the famous Walt Disney Feature Animation Studio (yep, that one!) for quite some time. Sometime along the way the internet turned red hot and I got into websites and enterprise systems.  Not all too hard a switch, really, 'cause at the bottom of it it's all software and zeros and ones...
Today, I specialize in Drupal -- a powerful website framework and Content Management System -- and have worked as a professional Drupal Developer on many sites, including some with hundreds of thousands of users and pages.
But making Drupal websites is only half the story; I see making Drupal websites only as the commodity. I think I can honestly say, I've done a lot and am pretty good at building awesome Drupal web systems and writing software. But maybe exactly for that reason, my real product to you is  "peace of mind:"  Knowing that here is somebody who will make it work for you; who will find a way and get done right.
This is also why I picked this theme on the website, with images of beaches and sunsets. You see, I lived I Florida for half of my live; and while you can take a boy out of Florida, you can never take Florida out of the boy.  So being from Florida, the most peaceful moments were always standing on the beach on the Gulf of Mexico, watching a pastel colored sunset, with a row of pelicans slowly gliding in the evening breeze over the silvery waters.  Peace of mind on earth. 
And I want to convey the same to you, here:  If you work with me, it will get done and it will be a good experience.  At least, that is what I am striving to do with my Drupal services.
So if you feel comfortable with some of the things you have read here, and feel like I can help you, please do contact me and write me a line in the contact form!  I'd love to hear from you and see how I can help you.
My Qualifications
Ph.D. Candidate in Computer Science, University of Pennsylvania ( Ivy League University )
Master of Science in Computer Science, University of Florida
Bachelor of Science in Computer Science, University of Utah
25+ Years IT Experience, some with very large and world-renowned companies
Drupal since around 2008
Languages: English and German (bi-lingual)