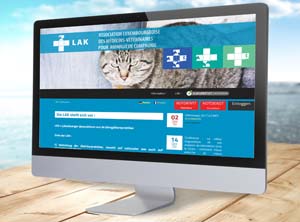 This site was originally part of another site (amvl.lu), and I split it out into its own.   
It was important to the customer to maintain the look of the original site, so that both look and feel like one unit, even though they are two separate sites.
Various improvements were done to the usability, such as automatic uploads of the emergency calendar and contacts, and the member list;   as well as featured event calendars for visitors or internal members.  
The site also is multi-lingual. While the site is not responsive in general, the emergency contact section was made responsive.