Quality Drupal Websites with Peace-of-mind Service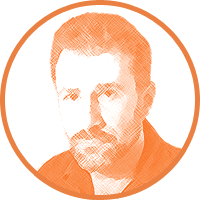 Hi, I'm Hanns Porr,  I run H.Porr.com, and I create awesome websites.
"Sounds good," you say,  "so what can you do for me?"  OK,  let me give you an intro (details here):
I create technically and visually awesome websites, web-systems and web-apps to the highest quality standards — from conception, to development and maintenance.
I am an expert at using Drupal (Drupal 7, Drupal 8, Drupal 9; also  PHP,  JavaScript, CSS) for site building, module development, theming, responsive design, etc.
I knowledgably consult, or train you or your IT Department on Drupal, workflow, version control, best practices, etc.
I do this at the quality level of a large agency, and at a reasonable price.
"Cool, anything else?"  Yeah,  I do all this while providing what I call peace-of-mind service.   "OK, what's that?"  Let me explain:  Just think about when you had some other service done that you found exceptional, and it probably included some of this:
Being accessible: You want to be able to reach me.
Good Communication:  being kept informed about progress, status, planning, etc.
Trust in the quality of work and service:  that your project is in good hands!
Reasonable turnaround time.
Help coming up with a good solution.
And again:  all that, and a great result at a reasonable price.
I want the experience for you to be this kind of 'peace of mind service.' 
Because, no matter how hard the problem, you should understand that I'll take care of it for you and will get it done.
Overall I have over 25 years experience as a software engineer and project lead, with renowned customers like The Walt Disney Animation Studios,  Marriott Hotels,  and many other large and small companies all over Europe and the US.  And this experience shows in my work, both in the final results and in the way I interact with you.  (More about me.)
For you:  no stress, no worries, just results.
So just relax, come on in, and let one of the best take care of it for you.
And I want to convey the same to you, here:  If you work with me, it will get done and it will be a good experience.
"Sounds just like what I want!", you say, "But how much does this cost?"  In general, my rates are reasonable and are in line with other good freelance IT professionals, Drupal developers and agencies.   But I will admit: I don't compete so much on  price, but on Quality – delivering the best product and service.  You will always be able to find somebody cheaper than me -- but you will be hard pressed to find somebody better. (More on pricing.)
I lay down that my works ranks with some of the best Drupal development that you will come across, and is on par with the great internet or Drupal agencies – in fact, it often is better

With me, you will always get the best system and support.  To sum it all up:  You will get a quality Drupal system, with peace-of-mind service,  done by a top developer.
So my questions to you is: What is more important to you? A lower price, but an inferior system and support? Or Quality, peace of mind service, and overall satisfaction? I hope you pick the latter; if so, I am your man.
So please contact me about your needs for Drupal websites, module-development, or consulting. I will be happy to assist you.