As a freelance Drupal Expert, Drupal developer and programmer, I create awesome websites with Drupal ( as well as PHP, JavaScript, etc.), a website framework which offers many advantages to you. I offer the following Drupal service.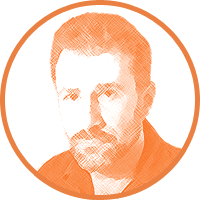 Expert Drupal Service
I create technically and visually awesome Drupal websites or web-systems to the highest of standards — from conception, to development and maintenance. Quality and elegance all-around, done with peace-of mind Drupal service.
As an experienced Drupal Expert and programmer, I build your websites competently using Drupal ( as well as Javascript, jQuery, PHP, CSS, SASS,Composer, etc.).

Drupal 7, Drupal 8,  Drupal 9, Drupal 10, ( Drupal 6 )
Drupal site building / Drupal architecture: selection and configuration of modules.
Drupal Module Development, using sound principles from software engineering (i.e. UML, Design Patterns, OOP, etc .).
Drupal Theming, including responsive design.
Existing Drupal sites: maintenance and changes
Drupal Webservice: connect your Drupal Website with another site, service, or app using REST, JSON-API or a custom interfaces.
Drupal site upgrades: D6/D7 to D9/D10,  D8 to D9/D10, D9 to D10, etc.
Drupal Consulting.
Drupal Training.
E-Commerce with "Drupal Commerce" shopping cart system.
multi-lingual Drupal websites.
Business Logic and processes: The encoding of your business processes in software.

Develop or consult on your Drupal project; support or train you or your staff.
Project management, agile devolvement, SCRUM, or waterfall.
All work is version controlled ( GIT ).
Server setup (linux)
Engage with you with a friendly attitude and always with a smile, all the while getting it done:  "Peace of Mind" Drupal service -- you should always feel treated well.
Work for you either as a Drupal freelancer, or as a virtual Drupal agency with the help of some other highly skilled and qualified Drupal developers.
I work with you remotely no matter where you are. While I am based out of Trier (Rheinland-Pflaz, Germany), near Luxembourg, I routinely work with customers all over Europe.
I do this as a Drupal freelancer, at the quality level of a large internet agency or Drupal agency, at a competative price (see below).
Technologies and techniques:Drupal 7, Drupal 8, Drupal 9, Drupal 10, Drupal-Commerce (shop system), PHP, Javascript, Jquery, Ajax, MySql, SQL, HTML5, CSS, SASS,  REST, JSON-API, Composer, Apache, Linux, server setup,GIT version control, Java, C/C++, Object-oriented OOP, UML, Design Patterns
Ticket Systems: Atlasian Jira, Confluence, Bitbucket, etc.
Quality and Peace-of-mind Drupal service, at the level of a Drupal agency
In my career, which now spans over 25+ years, I've done a lot, from super-large to small projects, and I know a lot about software development and software systems. 
For that reason, I am not only a Drupal expert, but I see myself foremost as a very good and highly experienced software engineer / software architect … who happens to use Drupal since 2008… and does so expertly.  And even though Drupal is really cool, I always follow this guideline: Think great software design first, Drupal second. 
I just do Drupal right! Or stated otherwise: I build your website correctly, just with Drupal. 
The overall guideline to me is to produce quality, along with peace-of-mine service.  
With that regard, I put my work up there with any good Drupal agency or internet agency.  As a matter of fact, you get most of the pluses of a good Drupal agency, minus many shortcomings (as confirmed to me by many of my customers):
| | | |
| --- | --- | --- |
|   | Large internet/Drupal agency | The HPorr.com way |
| Drupal Service | ✔ | ✔ |
| Quality | ✔ | ✔ |
| Competence | - You do not know who will be assigned to you, and how experience they are. | + You always get me, that is: one awesome Drupal developer.  If the need calls to scale up, I do work with other good developers. |
| Communication | - Limited line of input and feedback:   You do not get to talk to the coder, but to a project manager who often has limited technical expertise. | + You can talk directly with me.  I am your Drupal developer and project manager. |
| leanness | - You pay multiple people for the same work:  the developer and layers of managers. | + Leaner:  just me. |
| Consistency | - Good coders do not always stick around.  Your project may start with a great coder, but then the person leaves, and the agency has to scramble to fill the vacancy. | + I'll always be here doing this for as long as I have this company (no plans to change). |
| Change Requests | - If you want changes, a Drupal agency may have a long waiting period before somebody can get to your request. | + I typically don't get overloaded to the point where I can't help you at all in a pinch. |
| Rates | - Good Drupal agencies can be very expensive, they have to pay for fancy office space, more advertising, and other perks – all of which you'll end up paying for. | + As a Drupal freelancer, I am not cheap, but cheaper than a Drupal agency as I don't have the same overhead. |
More than a Drupal Expert: 25+ years Experience as a Software Engineer
My advantage goes beyond my experience with Drupal itself: it is my 25+ years experience in software engineering. Because at the end of the day, any website is nothing more than a large software system, and it helps to have worked outside the Drupal universe in other large Enterprise systems such as at Marriott and Disney.
This makes me look beyond Drupal, and I set up the system using sound software engineering principles (i.e. Object Oriented, Design Patterns, UML).
My Qualifications
Ph.D. Candidate in Computer Science, University of Pennsylvania (one of the Ivy League Universities, like Harvard and Yale )
Master of Science in Computer Science, University of Florida
Bachelor of Science in Computer Science, University of Utah
25+ Years IT Experience, some with very large and world-renowned companies
Drupal since around 2008
Languages: English and German (bi-lingual)