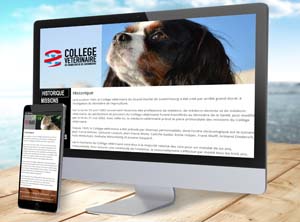 This is the informational website for the Veterinary College of Luxembourg (Collège vétérinaire du grand-duché de luxembourg ).
The site is fully responsive and mobile friendly.
The customer can easily enter information, pictures, and files related to the college, using the Drupal CMS System, which are then presented to the end-user.  The site is multi-lingual.
The system was developed using Drupal 8, which features even easier data and text input.