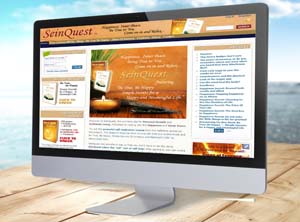 Seinquest.com was a Drupal based social-networking site for a book-publisher, which features an online course and learning system. Special modules had to be developed that allows users to answer course-questions, and have a circle of trusted advisers review and rate their answers.
Configuration, theming, custom modules, content.
Module development:
E-course with social network integration.
Security: Only special classes of friends can view and comment on course answers.
Social networking:  friends and advisors; invites; private messages.